ARTIST NEWS
Happenings in the Redeye Realm
Charles Bradley
No Time For Dreaming
[OUT NOW]
Bradley sits down with the blog Passion of the Weiss and
talks about
how his James Brown impersonation led to most soulful album of 2011,
No Time For Dreaming
. He is also interviewed by LAmMusic blog
Rollo & Grady
. Bradley is added to the AustinCity Limits festival
lineup
.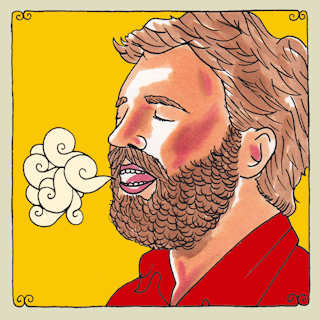 Liam Finn
FOMO
[OUT 6/7]
Liam sat down at the Daytrotter Studios and played a few older tracks. Stream and/or download the
4-song set
straight from their site. FOMO is on the horizon, check out the first single, "The Struggle" below.
Sloan
The Double Cross

[OUT NOW]
The Double Cross
receives an 8.1 from
Pitchfork
. Sloan does a
Q&A
with MAGNET Magazine. Listen to the band talk about each track on The Double Cross and find out about the long intros/outros and tempos the band utilized on the album. The 13-video
YouTube Playlist
starts with a trailer then goes through each of the 12 tracks and lasts about 15 minutes as a whole.
Battles
Gloss Drop
[OUT 6/7]
Battles satisfied every sweet tooth by printing the 12" single "Ice Cream" with a Neapolitan theme. The vinyls are colored to match strawberry, chocolate, and vanilla. The band says: "We do not recommend tasting your copy." See a picture of the three different flavors
here
.
La Blogotheque
films Battles playing "Wall Street" in a fancy French hotel. Between sips of wine and great split screen editing you can catch the energetic and synchronized 8-minute performance embedded below. If you haven't pre-ordered
Gloss Drop
yet, this will make you.
Hooray For Earth
True Loves
[OUT NOW]
The infamous mash-up duo The Hood Internet took Hooray For Earth's "True Loves" and mixed it with rapping by Donwill.
Pitchfork has another track off the new album "
No Love
" available for stream and download. Don't miss the video for "
True Loves
" a space-oddity for the 21st-Century lovebird.
Africa Hi-Tech
93 Million Miles
[OUT NOW]
RCRD LBL_ features "Blen" as a
Track-of-the-Day
in their 5/19 Newsletter and offer a free MP3 Download. The track is from their recently-released debut album
93 Million Miles
. Check out the album's great
review
from Pitchfork.
EMA
Past Life Martyred Saints
[OUT NOW]
Rolling Stone has named EMA an
artist to watch
. After her debut album was well-received across the board, EMA is heading across the country. View a list of her upcoming
tour dates
and be sure to catch her concert if she comes your way.
Greg Brown
Freak Flag
[OUT NOW]
Blurt reviews
Freak Flag
with an overwhelming amount of sentiment and reverence.
"...the eternal troubadour, folk's poet laureate, dusty chronicler of characters and cavaliers -- reemerges with a threadbare collection of gritty offerings that may rank among the starkest tales in Brown's extensive repertoire." -Blurt
Peter Case
-
The Case Files
[OUT NOW]

Promo Video
IN OTHER NEWS
SPIN June Playlist
SPIN highlights
15 cool tracks
they highlight in their June 2011 issue and offers a download code to get the tracks straight from the iTunes store. Featured Redeye bands include Battles, Liturgy, and Mexicans With Guns. The code lasts until 6/30, so don't sleep on this deal.
SPIN's Soundtrack to Sasquatch
The Gorge in George, WA is going to be the center of the festival scene this weekend and SPIN gives a preview of what you will be able to see. The Thermals are playing the festival and "Not Like Any Other Feeling" is featured on the "
Free Album
."
Kill Rock Stars Sampler
The label has pulled a collection of 21 new and old songs and compiled them in a sampler. The Decemberists, Deerhoof, and Elliot Smith are just a few of the big names you can download for FREE.